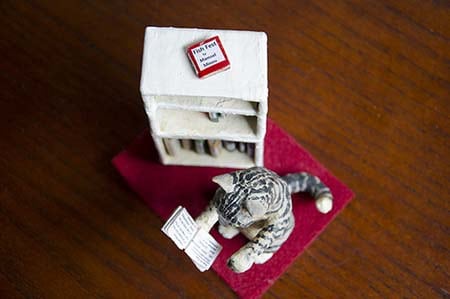 Of all the artists I know well, this artist is both talented and funny. She is also self-effacing and does not appreciate the truly stunning nature of her work. At least, she doen't let on. While she works in papier-mâché for her sculpture work, her drawings and paintings are also wonderful. And did I say funny. Her sense of humour is off beat, just the way I like senses of humour. I would like to show one of her pieces as an example. This is papier-mâché and has been painted.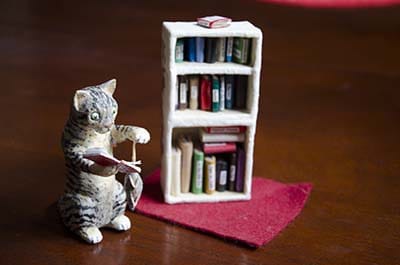 Each of the books in this cook's library is separate and can be removed and examined. Doing so is well worth it.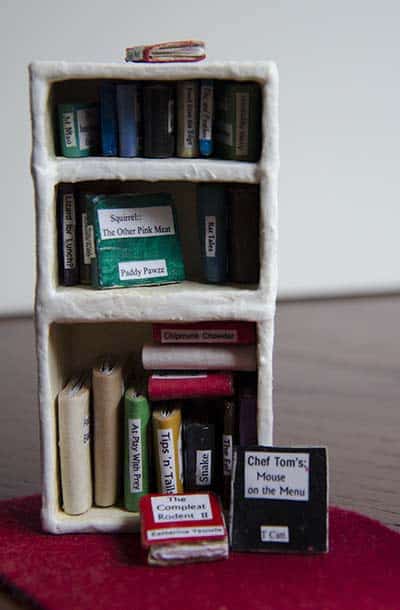 Her name is Shawne Arzab. She also works in pencil crayon but is a versatile artist. Shawne's artistic vision is always surprising and deeply funny.